Our Method
Total wellness in all areas.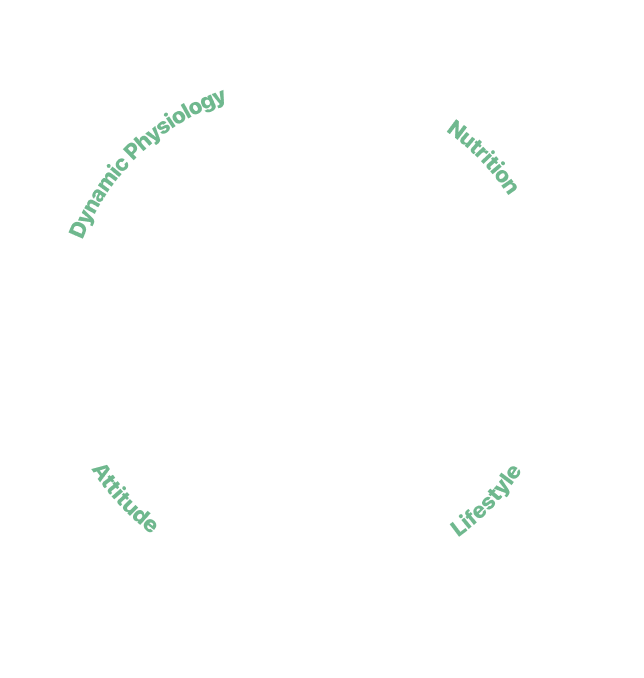 I will guide you as you evolve through the change process in each of the fundamental dimensions of wellness. Let's build a plan to restore your wellness and vitality through a higher level of dietary, fitness, emotional, and physical health. If you're at the top of your game in many ways, but feel burned-out and time-restricted due to the busy, go-go hustle of life, and wellness and fitness feels difficult for you, I am here to help you change that for good. I help driven individuals achieve amazing health changes and transformation at any age. Tap into my extensive knowledge regarding movement, nutrition, attitude, and lifestyle. Let's create your best self.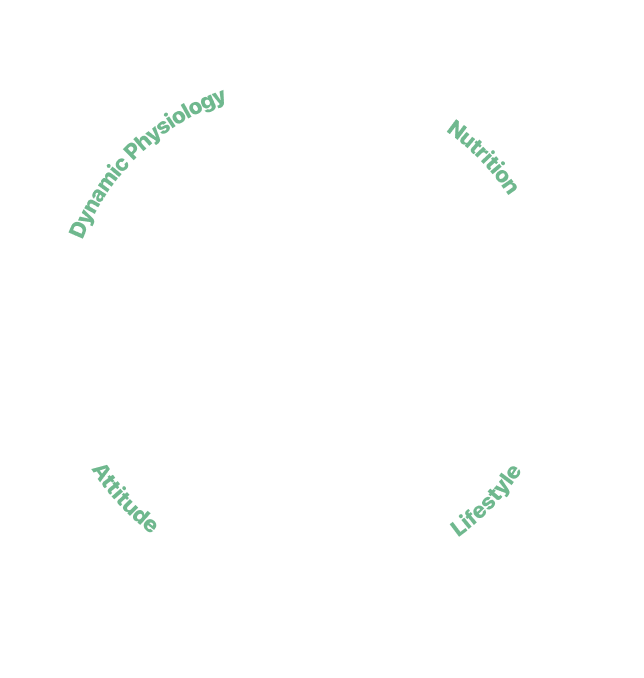 15-Minute Free Consultation
Lets get in touch and balance your wellness path with guided sessions designed specifically for your lifestyle.
Work with Reem to Transform Your Health & Life 
Certified Master Health and Wellness Coach by the American Medical Association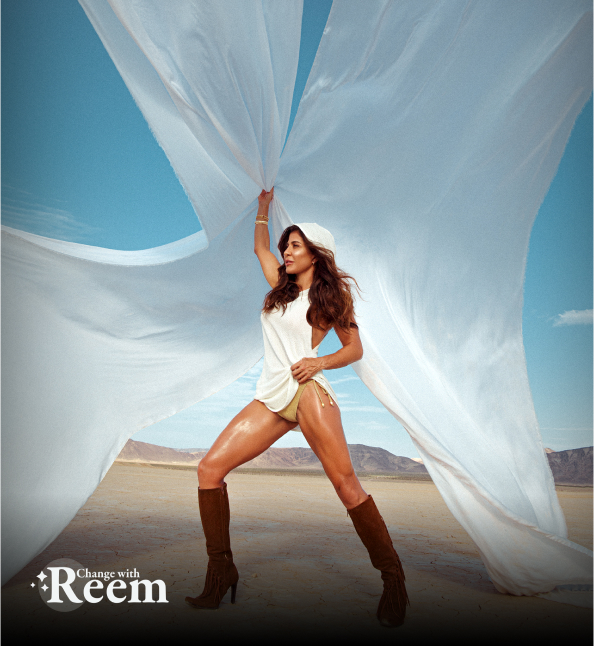 At 51, I have over thirty years of experience and advanced education in the wellness industry. As a master-level personal trainer, who has been nationally recognized in the field, nutrition coach, competitive triathlete, nationally ranked fitness competitor, and published fitness model, I can draw from a wide range of professional and personal experience. Dedication to your needs can be challenging, like many of us who manage full-time schedules, parenting, and working 40-hour work weeks. I specialize in guiding my clients toward sustainable wellness that fits their unique personalities, lifestyle, and readiness for change. We are ultimately each the experts on ourselves. My role is to help guide you along a path while you create a life of wellness and vitality. Together we can achieve a higher level of dietary, physical, and emotional health and create your imagined life.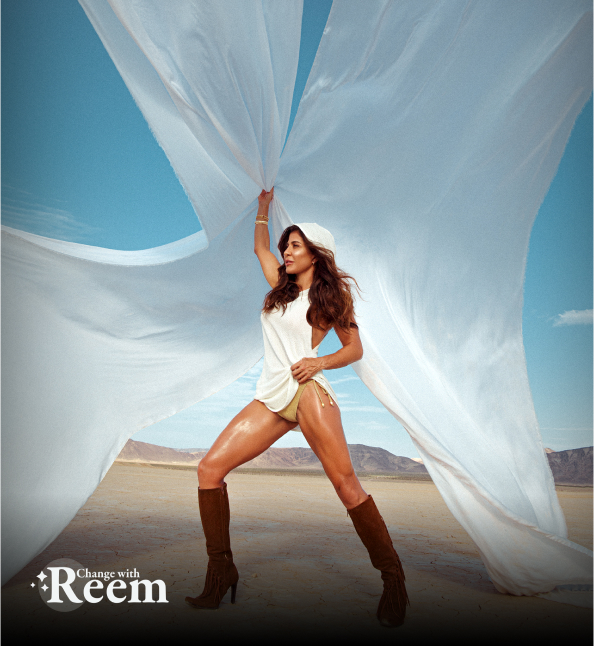 Customized wellness workshops for your corporate C-level suite to achieve their highest level of self.
For busy professionals that are seeking accountability and customized help. 1:1 voice note coaching with Reem.
For the individual seeking their best level of dietary, physical, and emotional wellness. 2 sessions/week
On-Site and
Virtual Training
Work on-site or virtually with a workshop from Reem customized exclusively for your C-level suite. Help your rockstars achieve their highest level of self.
Understanding
Nutrition and Choices
Let's demystify nutrition so you feel confident in creating new habits. Customized goal setting and support for the individual seeking dietary-focused wellness.
Long-Lasting Client
Relationships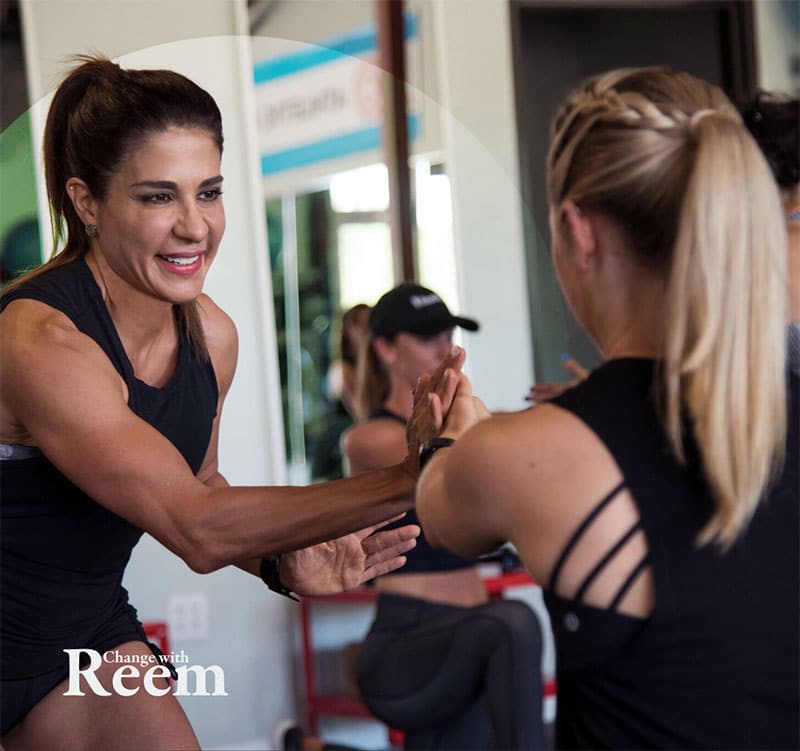 As clients progress and achieve their goals, their dreams evolve. I have client relationships have lasted 10+ years.
At Change with Reem, each client experiences a high level of customized, 1:1 attention. I serve driven individuals with a focus on total wellness that goes much deeper into transformation than your typical 'gym trainer.'
What Do Our Clients Say About Us?

Reem is one of those rare and truly unique individuals who is able to encourage and inspire you to successfully transform not only your physical well-being, but to also elevate your spirit and mental state to positively challenge your whole outlook on health and life. She employs a quiet art of persuasion to successfully aid you in digging deep to bring out your best, especially in those times that seem the most difficult. Her depth and breadth of knowledge shine through as she instinctively understands the requirements and limits of both your body and mind, guiding you to achieve and exceed your goals. She is a deep soulful and delightful spirit who in her quiet and firm persuasive way has an impact that far exceeds that of any drill sergeant. I cannot recommend her highly enough, nor thank her sufficiently for her guidance through my phenomenal transformation.
Simon J F.

Reem is what I call my beautiful lighthouse. She has guided me in finding my way back to the strong, confident, beautiful woman I have always been. Reem has taught me to be patient and to give myself grace as she guides me through my journey. I have already accomplished more than what I dreamed of because of her words, love and support. With her guidance, she has given me the strength and energy to not be pulled away from my goals and my dreams. Reem has lit the pathway for me to be "ME" and to love myself and shine again from inside out. I am blessed and thankful I have her in my life. She is my strength, my courage, my lighthouse.
Marie R.

I've been working with Reem for over a decade now, and what began as personal training has blossomed into a connection that I deeply value. She has helped me transform my body through workouts, but also guided and supported my journey to a healthier lifestyle, inclusive of body, mind, and spirit. I'm so grateful for her encouragement and positive energy that has had a profound impact on my life.
Brian P.
I have trained with Reem for over 7 years. Reem has seen me through many seasons of life and has helped me to achieve improved health and wellness no matter where I was in my journey. Whether I was training for an endurance event, trying to lose weight, or gaining strength, Reem developed effective training and nutrition plans for me and provided the personalized coaching I needed to be successful. Reem is a strong motivator and change agent – who leads by example and based on her empathy, kindness, and ability to connect with people.
Lindsay L.
I have had Reem as a personal trainer for several years and it has been a game changer for me and my life. She is awesome at crafting a plan for me and pushing me beyond what I even feel I can accomplish. I am in my late 50s and more fit with high energy levels than I have ever felt. Started to swim, run, and cycle – enjoy all of them. I ran my first 5k – achieved my personal best time and best time in my age group. Pre-Reem, I never would have imagined that. She works with me on my goals, sleep, nutrition, cardio, and strength training plans. I just love Reem's dedication to fitness, her positive energy, and her compassion. She truly cares for her clients and I consider her a dear friend!
Cheryl P.
Reem has been my family's trainer/life coach/cheerleader/friend for almost a decade. Our fitness journey with Reem began when my daughter, due to injuries, could no longer play competitive soccer. I suggested she try going to the gym to keep up her fitness and I said I would join her. Both my daughter and I were skeptical and unsure about going to a gym, but we gave it a try. From the beginning of our time training with Reem to today, we have enjoyed a fabulous fitness journey. We both were transitioning from sport centric fitness activities to an exercise centric routine that we were very worried we would hate. However, with Reem it was a tremendous experience. Of course, we got great fitness results. However, for me what is more important, my daughter and I developed a love of fitness and exercise, including running, biking, and gym training. Which is a more precious gift than any weight loss or performance metric.
Brad and Maddie M.
I can't emphasize enough how much I recommend working out with Reem! She's the best and has helped me towards my goals. I've been working out with Reem since last December. Reem really takes the time to get to know you as a person and understand what your body can do. Each workout she puts me through I feel is specifically curated to my body and my goals. Reem's empathy and intuition is incredible. She has an uncanny ability to read a person and their body to determine any adjustments to workouts. As someone who grew up in Texas and played high school football, I don't need a trainer that is going to yell insults at me to get the most out of me. Reem is the exact opposite of this approach. She knows how to motivate me to get the best results from the work that I put in.
Roger D.
How We Achieve Total Wellness for You
Sustainable progress may be impeded if all the dimensions are not embraced as part of a whole person approach. Health is multidimensional, and you impede sustainable progress if it's not approached in this way. Let's achieve total wellness together, and help you become the best version of you.